The façade of your home says a lot about you as a homeowner. If it looks downtrodden or lackluster, people can judge. On the other hand, your home's curb appeal and your reputation as a discerning homeowner might be on the rise if your home has a fresh coat of quality paint on it!
Bestline Painting Inc. is here to provide you with high-quality exterior painting in Clackamas County, OR, to help revitalize your home's appearance. We specialize in painting a wide assortment of exterior structures and take pride in always providing customers with exceptional results.
Core exterior painting services
We have a depth of experience in working on exterior projects of all types, however our core business generally falls into one of the following three categories:

Exterior House Painting
If the elements or time have taken a toll on your siding, it's time to think about repainting! Repainting is cheaper than new siding and can instantly add curb appeal.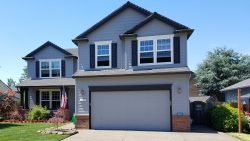 Trim Painting
Along with your siding, your trim will likely also need a fresh coat of paint at some point. We can restore its cleanliness and appeal, to better accent your home's exterior beauty.

Garage Door Painting
Need your garage door to match your home's siding color? Want to add some flair to a plain white door? No problem! We'll paint your door with the utmost care and attention to detail.
Additional exterior painting services
In addition to our core services listed above, we also offer exterior painting in Clackamas County, OR for smaller projects as well, including:
Shed Painting
Who says a shed has to remain uninteresting or dull? We'll carefully apply a new coat of paint or stain to ensure your shed is a contributing member to your landscape's appeal.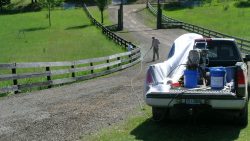 Fence Painting
From picket fences to privacy fences and beyond, if your fence needs a fresh coat, we're the team to apply it. Consult with us today about what the best aesthetic for your home may be.
For more information about any of the exterior painting services we're pleased to offer or to inquire about the scope of your project, give us a call today at 503-522-9646.